Fish ear cuff silver
Fish ear cuff silver
SKU

117 Fish -21-S925-P-P

Material

Silver
Description
This is the ORIGINAL Tanny Bunny fish ear cuff. Beware of fakes! We are always ready to send you a real-time photo.
The original ear cuff is iridescent and transparent, made of 925 sterling silver. The weight is 9,5 g.
This magical fish ear cuff is made of 925 Silver and Angelina film that sparkles magically in the sunlight. The film is very iridescent, so the color may vary depending on viewing angle and lightning. The fish tail has a special elastic coating that gives it strength and does not crack.
For PIERCED ears. You need to have a classical puncture in earlobe to wear this ear cuff. Just put the stud into your earlobe and hook the upper element behind the top of your ear (as pictured). Bend the hook gently to fit your ear perfectly.
We'll try to ship your order as soon as possible, but sometimes we need several days to make.
Be aware that shipment can take from 10 to 60 business days depending on your country, and we are not responsible for any delays caused by post or customs services.
International buyers are responsible for any and all Customs charges, taxes & additional postage fees.
How to wear ear cuffs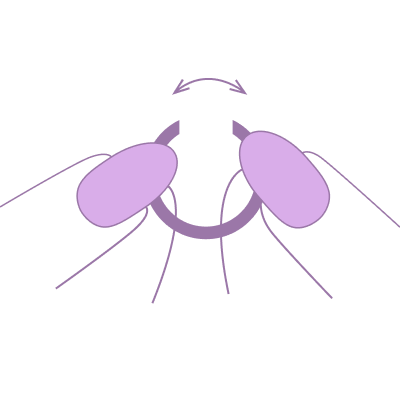 Pull on the ends to adjust the size of the ear cuff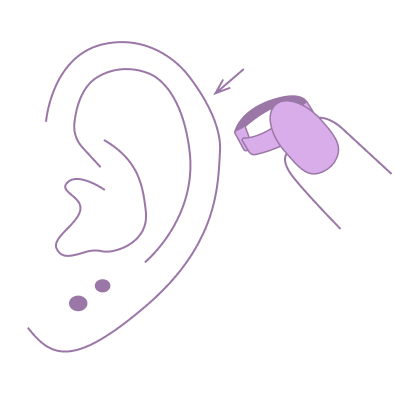 Slip the ear cuff onto the upper ear
Slide it down and inward to where it is most comfortable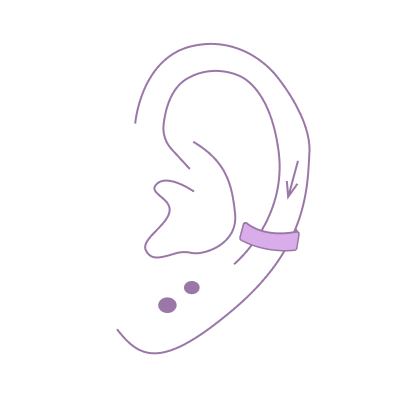 Check the fit of the ear cuff